SERVPRO Is Ready to Handle Odor Removal | SERVPRO® of Billings
1/25/2023 (Permalink)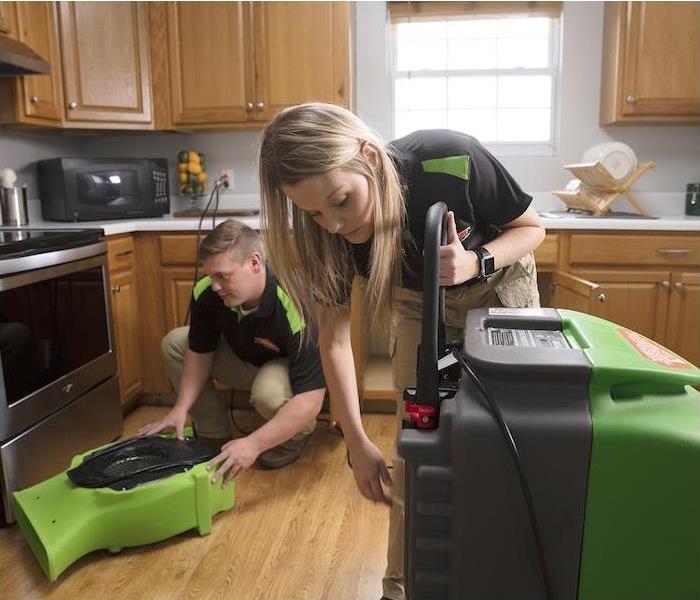 If you experience an odor or any other damage inside your home, call SERVPRO of Billings day or night.
Along with the restoration services that our network of experts all across the nation offers, SERVPRO can also handle professional cleaning needs in homes and businesses that have mold issues or damages from floods, fires or other disasters. While no two recovery processes will be the same, almost all of them will require some kind of odor removal, another thing SERVPRO is well-equipped to deal with.
Disasters are a worst-case scenario for all of us, and the recovery process can be stress-filled and complicated. In the midst of rebuilding your life, having to remove odors might not even make your restoration list.
Any time damage is done from water, a storm, fire or mold, there will be odors left behind that without proper and prompt remediation could linger for years. Even a home that looks very well-cared for could be harboring bad smells in hidden places.
If your nose turns every time you walk in a room and you just don't know why, we are ready to help.
Odor Removal Techniques

Odors are caused by chemicals, gasses or other tiny particles that float through the air. Once the initial source of the smell is removed, a variety of products and the science of deodorization will be employed to get rid of the odor altogether.

The products used in this process might include:

Masking agents. These are products that are designed to cover the smell for a short amount of time in order to make the environment easier to work in. These don't remove odors, but they do allow our experts to work through their plan to kick the smell out completely.

Filtration agents. Compounds with absorbing qualities work primarily on soft materials like furniture but sucking the smell out. These agents capture odors in the air and force them through filtration in order to create cleaner particles.

Disinfectants and sanitizers. These substances are used to kill bacteria and fungi growth that are common sources of odors after a disaster.

These are certainly not the only techniques our experts have in their tool belts, but they are common products that are used almost every time odor removal is necessary.

The Signature 4-Step Process

In order to work through the process of removing odors in your home or business, we follow four key steps:

1. Get rid of the source. Until the source of the odor has been located and removed, the smell will continue to spread. That is why this is always the first step in the process of kicking odors out of your space.

2. Clean residue. Once the source of the smell has been removed, any surface that was affected needs to be well-cleaned and deodorized in order to get rid of remaining residue. If surfaces are not properly cleaned, odor particles will continue to plague the air.

3. Recreate the conditions. Certainly this does not mean flooding your space; rather, it means employing deodorizer in the same way the odor was originally caused in order to penetrate all the same surfaces. As an example, odors lingering after smoke damage require "deodorizing smoke" for the best possible outcome.

4. Seal surfaces. After a major disaster, there may be items in your home that cannot be removed and will instead require sealing. This blocks odor-causing substances inside, keeping them out of the air. This process is used when other methods would be too costly or impractical to use.

As with all other restoration processes, timing matters when it comes to odor removal. If your home experiences a significant emergency, we are available to respond fast and put the process in place to lessen extensive damages. SERVPRO of Billings is located just around the corner, so add us to your contact list today.

If you experience an odor or other damage inside your home or business, call us at any time, 24⁄7. We have the training and equipment to quickly get your property back in operation.